Dependable Will & Trust Attorneys in Livonia
---
Wills and trusts are two of the most important documents you can have for peace of mind that your loved ones will be protected and provided for after you are gone. At Creighton, McLean & Shea, PLC, we are prepared to help you approach all aspects of estate planning with thorough understanding and personal attention. Though planning a will or trust can feel daunting, our attorneys are here to ensure that every detail is considered and that you feel comfortable with the plans set in place.
Preparing for the Future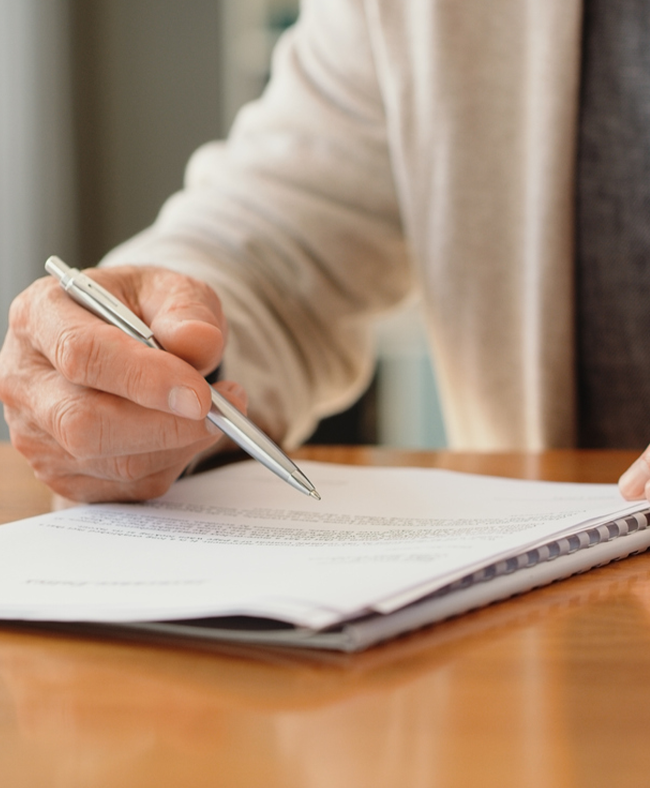 Will and trust planning services are an important step in preparing for your future and the care of your loved ones. It's never too early to consider estate planning, and there are a number of ways to go about achieving your end-of-life goals. We recommend that at the very least, every adult should have a will and health care directive set in place, no matter their age or stage in life. At Creighton, McLean & Shea, PLC, we take time and effort to fully understand your needs and goals, and we work with you to develop a unique plan that fully accommodates them.
Rather than leave your legacy in the hands of an online estate planning service, choose a legal professional that will provide a tailor-made solution. We know the questions to ask, the details to consider, and the Michigan-specific requirements necessary to produce will and trust documents you can depend on. Plus, we can also handle Probate & Trust Administration when the time comes.
Will & Trust FAQs
What Is a Healthcare Directive?
An advance healthcare directive is a legal document that establishes your wishes about your healthcare if you are unable to make those decisions yourself. It can cover many different aspects of care, and it is smart to have one prepared so that your exact wishes can be carried out in case of an emergency. Call our office for a consultation with one of our estate planning lawyers to learn more.
What Is the Difference Between a Will and a Trust?
A will is a legal document that details how you want your assets to be distributed and your affairs to be handled upon your death. A trust is a legal arrangement where you designate a trustee to obtain and manage your assets, and this process can become effective during your lifetime or after your death. There are many types of trust—your attorney can help you determine the right type of document for your individual goals and financial situation.
Do I Need a Will or a Trust? Or Both?
If you are married, have children, or have a positive net worth, you certainly need a will. For those with more complex estates and assets, we typically recommend having a trust as well. Your attorney at Creighton, McLean and Shea will take the time to understand the precise details of your financial situation and recommend the best course of action for you.