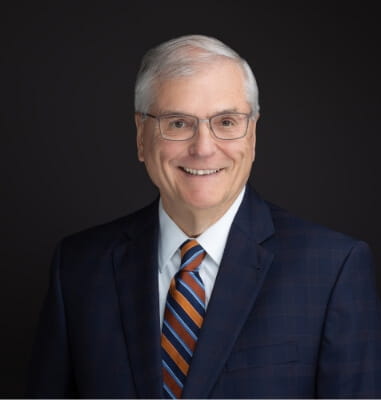 Carl V. Creighton
Attorney
Biography
Carl Creighton was admitted to the Michigan Bar in 1976 after receiving his bachelor's degree from Michigan State University (B.A., Summa Cum Laude, 1973) and his Law Degree from Wayne State University in 1976. He is one of the firm's partners and has been with the firm since 1988.
Mr. Creighton's practice is concentrated in the areas of corporate, business and commercial law, real estate law, probate and estate planning law, as well as all forms of litigation. He holds the prestigious AV Martindale Hubbell rating, which identifies him as a lawyer with pre-eminent legal and ethical skills and abilities as selected by his peers.
A Livonia resident since 1963, Mr. Creighton is a 1969 graduate of Bentley High School. Mr. Creighton is extremely active in the local community. He was a long-serving volunteer and board member of the Livonia Hockey Association (LHA) and is currently a consultant to the Association. Mr. Creighton is an active member of his local parish. Mr. Creighton has also served as a member of various mayoral Task Forces and several other local civic and service organizations.